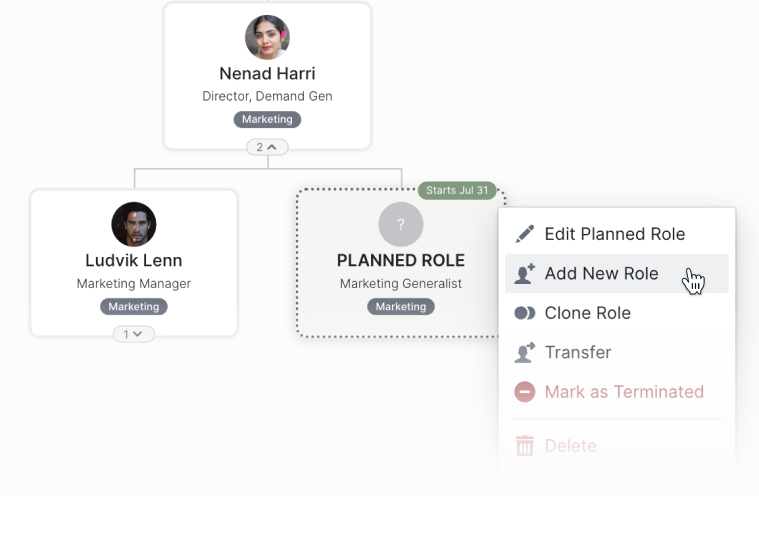 Build org charts
Quickly build your vision with intuitive features like drag and drop and cloning.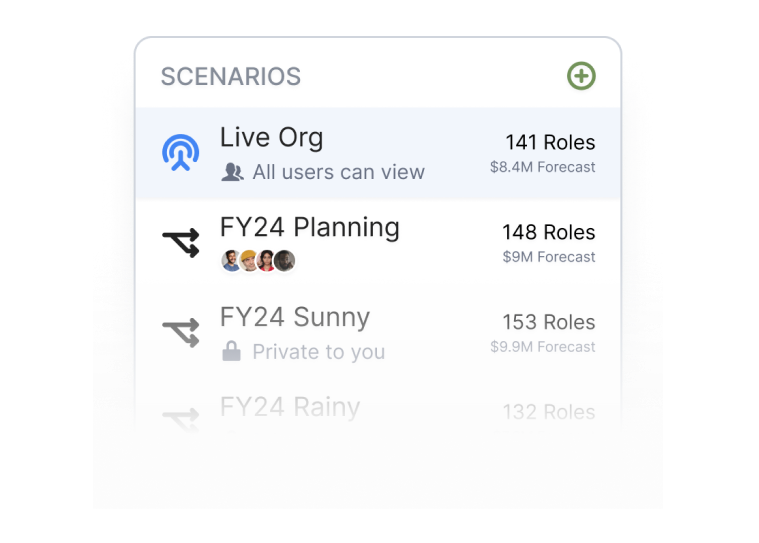 Plan scenarios
Create multiple scenarios, collaboratively or privately, and compare them.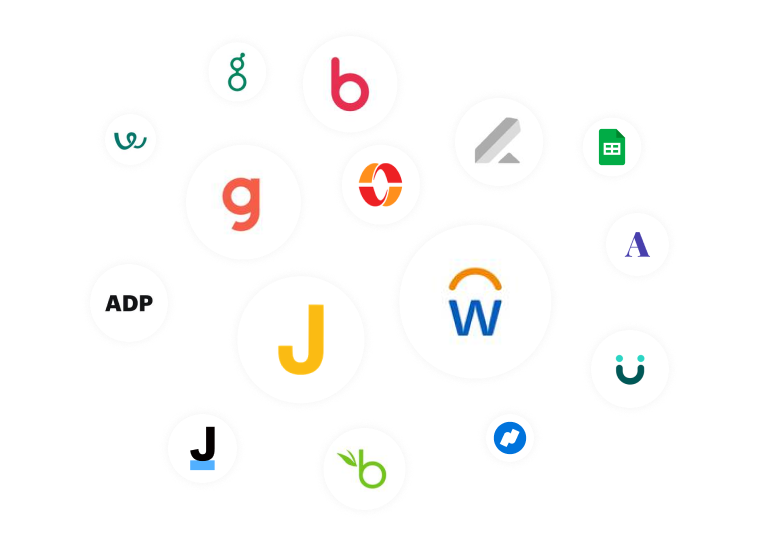 Import data
Integrate with your HRIS and ATS for rich data or easily import spreadsheets.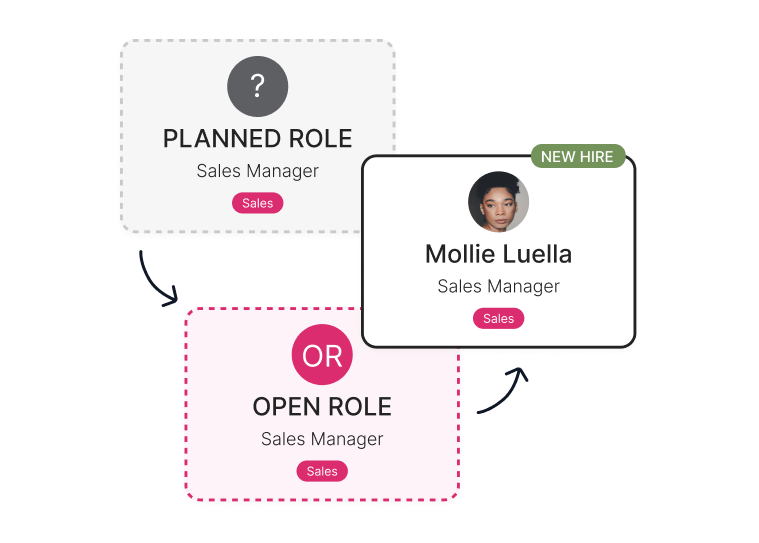 Reconcile headcount
Manage the lifecycle of headcount seats from 'planned' to 'recruiting' to 'hired'.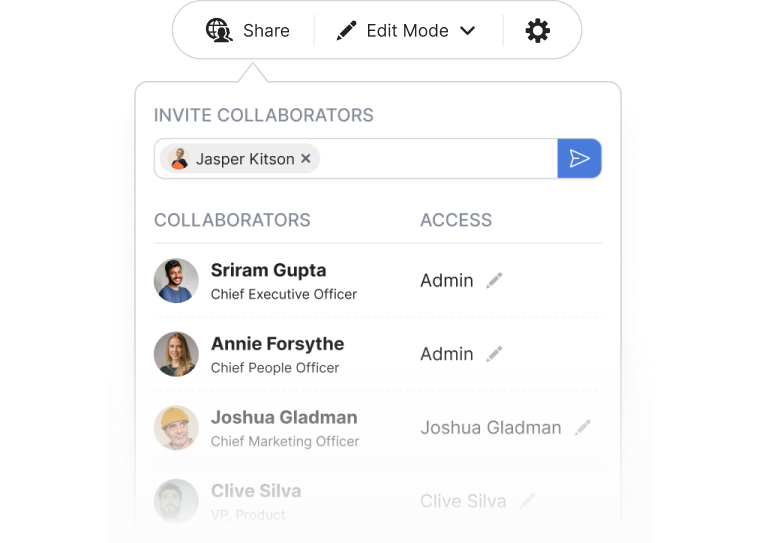 Control access
Provide limited hierarchical access for leaders to plan their own teams.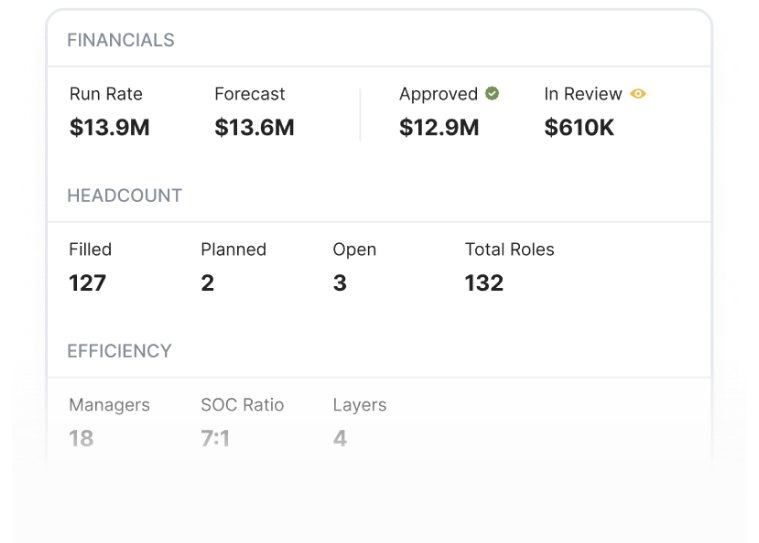 Self-serve analytics
Understand the cost and structure of your org in real-time with key metrics.